Homework for SFA 2 is a fictional book project. Projects are due February 26.
Click here to access the assignment page for the book project.
This class has been informational essays.
* We read articles on Pluto and wrote a 5 paragraph essay based on having an introduction, three paragraphs in the body and a conclusion paragraph.
* We also read two articles on dolphins and wrote another five paragraph essay and with this essay we focused on adding quotations from the articles and quoting the source.
If your child is missing their completed essay, the articles are below so they can work on it at home. The essays should be typed on Google Docs and shared with lindseym@blan.org Please be sure it is shared with Melissa as my daughter Merri still has a Blanchester email as well.
We will be working on writing opinion essays soon.
Powered by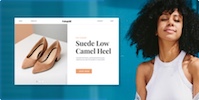 Create your own unique website with customizable templates.